James M. Gammello, Partner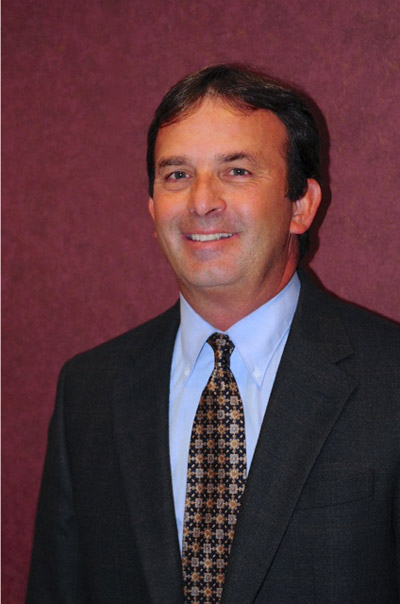 Education
Juris Doctor, Case Western Reserve University School of Law, 1982
Bachelor of Arts, Cum Laude, St. Olaf College, 1979
Bar Admissions
Minnesota, 1982
James M. Gammello, Partner
MSBA Board Certified Real Property Law Specialist
E-Mail: jgammello@gqlaw.net
Phone: 218-828-9511
Download V-Card
Professional Background:
Jim Gammello is a Real Property Law Specialist based in Baxter, MN. He is one of fewer than five hundred attorneys in the State of Minnesota with this designation. Furthermore, Jim is a member of the Title Standards Committee of the Real Property Section of the Minnesota State Bar Association. Jim's practice includes a wide variety of legal matters and practice areas. As a Real Property Law Specialist, Jim has experience with almost every conceivable real estate transaction. He routinely represents lenders, credit unions, and banks as well as real estate companies and individuals. Mr. Gammello has a broad range of commercial property experience and routinely advises on real estate development, corporate real estate management and planning, landlord and tenant law, secured lending, investment acquisitions, title and survey review, IRC 1031 exchanges, common interest communities, creative debt financing, representation in zoning matters, conditional use permits, variances and zoning amendments.
Jim also has broad experience in Corporate Law, Partnerships and Limited Liability Companies (LLC) and Business Law. Jim Gammello's Corporate, Partnership, and LLC practice is diverse and includes forming and financing and business entities, counseling clients on operational matters, and preparing contracts and related documents, mergers, acquisitions, and general business entity advice.
With his extensive experience in Municipal Law, Jim has represented numerous local municipalities. These include the Cities of Nisswa, Crosslake, Crosby, Hackensack, Pequot Lakes, and Breezy Point. Jim often works with Townships and municipal development authorities.
In addition, Jim Gammello has extensive experience in Estate Planning and Business Succession Planning, and Elder Law, including counseling and the preparation of Trusts, Wills, Powers of Attorney, Health Care Directives, and all related transactional documents and Probate and Guardianship Practice.
Community Involvement:
Throughout his career, Jim Gammello has been an avid volunteer seeking to better the community. Jim has served as Director of the Crosslake Chamber of Commerce, Director of the Lakes Area Chaplaincy, City Councilman in the City of Nisswa, Board Member and President of Minnesota Christian Broadcasters, Inc., Elder at the Nisswa Community Church, Chairman of the Nisswa Planning and Zoning Board, Member of the Brainerd Kiwanis Club. Finally, Jim Gammello was the City Attorney for Nisswa and Crosby Minnesota.
QUESTIONS ABOUT A LEGAL ISSUE? SCHEDULE A CONSULT WITH ONE OF OUR ATTORNEYS.
We work as a united team with each of our team members working to give our clients the highest quality advice and service possible.