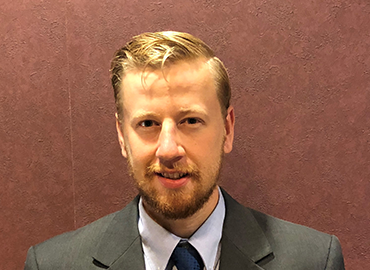 Education
Juris Doctor, University of St. Thomas School of Law, 2017
Bachelor of Science, Thomas Edison State College, 2013
Bar Admissions
Minnesota, 2017
Joshua Nuckols, Associate
E-Mail: jnuckols@gqlaw.net
Phone: 218-828-9511
Download V-Card
Professional Background:
Josh Nuckols is a lawyer who practices in the areas of Civil Litigation, Family Law, Criminal Law, Estate Planning, Real Estate, and Business and Corporate Formation.
While at law school, Josh served as an editor for the University of St. Thomas's Journal of Law and Public Policy, won a Dean's Award in International Law, lobbied at the United Nations, served as a Rutherford Institute intern, clerked for a mid-sized law firm in the litigation department, and completed a Constitutional Litigation Practicum.
After graduation and passing the Bar, Josh clerked in Crookston for the Honorable Jeffrey S. Remick. He joined Gammello-Pearson PLLC in 2018.
QUESTIONS ABOUT A LEGAL ISSUE? SCHEDULE A CONSULT WITH ONE OF OUR ATTORNEYS.
We work as a united team with each of our team members working to give our clients the highest quality advice and service possible.